Supporters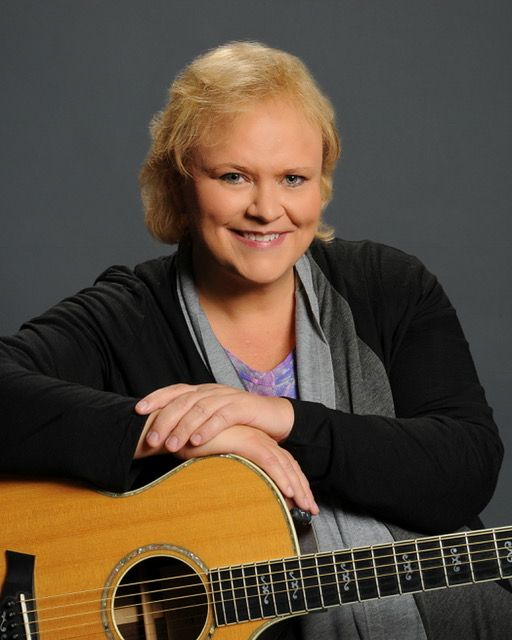 God Hears Your Heart
"For those whom I ever had the opportunity to work with in music, I appreciate you very much for the opportunity to get to work with you and know you. I've lived a good life through music and have been very blessed to call so many people musical friends. I have enjoyed every stage and every genre of music and instrument God has allowed me to play. It wasn't all about the money for me but the opportunity to bless and help others who needed encouragement and good start in the entertainment industry.  God surely has heard my heart and for that I'm grateful and I know I'm going home to be with him forever more. I am sorry to leave you so soon but it's time and there is nothing else I can do because I've lived a blessed life, so if you do anything at all to remember me just keep playing music. After I am gone you  can tell them I did exactly as I wanted to do it and how I wanted it to be done with the ones I needed around me and asked to do it with. It's not about anyone else but my own wishes and  I am grateful to have had the ones who stood by me to the very end. To my band The NuTONES I will be with you always on every stage keep playing music thank you for the great memories." 
Melanie Ann Horton May 19, 2017 @ 10:00am UNC hospital SICU. 
---
Melanie Ann Horton was born June 16, 1964 at Brunswick Memorial Hospital in Georgia to Janette & John Horton. She was the fourth and last born in her family. From an early age she was introduced to music and the church with her dad, an anointed pastor and her mother which played the piano. She recalls a happy young life and with a smile on her face and laughing with her sister Dianne recalling how "Whew, Daddy couldn't sing on key at all". All the sisters grew up close and in church and did sing together or perform solos growing up together. Melanie recalls a frequent hymn her daddy sang in church was "Jesus hold my hand", "I used to ask mama if she could hear him singing off key." Melanie recalled.  Southern gospel music was a staple in her everyday life and other than that she wasn't really allowed to listen to many other genres music unless she was in a friends car or visiting or playing the radio. Melanie learned to love all genres of music and all styles of gospel music. She would watch her mom play piano and from the early age of 4 realized she could sing. She learned how to play piano followed by acoustic guitar and bass. She was given an old Sigma acoustic guitar her daddy gifted to her as a young girl which she worked hard to teach herself simple chords and learned from anyone who would take the time to teach her chords or simple songs. Eventually when she was able to hold a bass guitar and figure out the chords she loved it. Melanie recalled learning how to play complex rhythms and chord structures at the african american church not to far from her home. "I enjoyed their worship services and music they would take time with me to show me a new way of playing complex chord structures". Melanie recalled.  "I remember when I first met you Crissy at a Fire Men's day benefit sing and your family was there and my church was there singing." Melanie stated. "You were younger than me 12 I believe and we became instant friends, sisters and penpals for a long time". Melanie stated. 
Being brought up in the church all her life she was exposed to traveling musicians and gospel groups that would kindle a flame to desire to travel and make music her chosen path. After watching her older sisters marry and move on with their own lives, she decided after graduating from the private christian school she was attending she would make music her career. She had met The Gardner family a while back at her church and after getting to know them and love them in the Lord upon her 18th birthday she decided to go on the road and travel with them. "Leaving home was the best decision I could have ever made for myself." Melanie said. Having her opportunity to sing some of her favorite southern gospel songs from some of her favorite groups and traveling across the country with the Gardner family was a real joy and honor to her. "I met my new brother Steve and my new sister Wendy, life was so easy and good way back then traveling in that old RV." "I remember one time we had an old car towed behind that old RV and we were going down the road and all of a sudden we saw a car that looked like ours and sure enough it was our car!  That car flew past us and hit the guard rail right in front of us." Melanie snickered. "There was never any money but we didn't care we were playing music and what money we got from love offerings sometimes had to go into working on the old RV."  
Melanie travelled all across the country, performed in many churches, festivals, fairs and venues of all sizes. She sang with a band called "Jordan" with her dear piano playing friend Chris Flynn who left this world way young, but a friend who stood by her when others went their separate ways. After that band disbanded Melanie continued to teach and learn studio audio engineering. She had worked with and got her start with a long time dear friend who would take the time to help her get started was her dear friend Gerald Waters at WARZ tv station and radio. "He was the first one who knew I loved music and gave me every opportunity to record and learn the process in his studio and I am forever grateful to him." Melanie knew that starting a recording studio was going to be a rough business but she was determined to continue her desire to do so and also teach others who had the same desire to learn music just as she did. "I worked several jobs and played music at various churches because it's what I knew and loved, I had to do it." Melanie remarked.
One day she came across an advertisement for a music director and a foundation that was started to bring a performing arts show to Johnston Community College which as she recalled was the dream of Dr. Tart and a few select others. In the beginning there was no pay but, she was offered the position as band director and spent 23 years faithfully charting music, hiring band members and anything else that was required to put on some of the best successful shows that had been seen. "I was given a less than 30 second phone call with no real explanation telling me it was all over and that hurt my heart more than anything in this world could have hurt it." "We had just had several meetings and nothing gave me any clue at all that it would end the way it did and the rudeness shown to me was just unbearable and I never got over it." "I spent 23 years of my life giving everything to that show and in 30 seconds it was gone." Melanie tearfully stated.  Melanie loved everyone on that show in the past and present days whom she worked with as it was a large part of her heart. She recalled that Dr. Tart and her would go out to lunch and she kept close contact with him because he thought so well of her as a friend and respected her for what she did as a musician. They remained close friends for a long time  until he passed and she was sorry to lose his friendship and kindness. "He was the nicest friend to me and really believed in what we were doing for the show to be a really good thing for the community". Melanie stated. 
Melanie recalled losing her sister Judy was one of the hardest things she had to go through besides losing her father years earlier. When her mother passed "I just let myself go into deep depression and I started to not feel well." Melanie was a certified nursing assistant II that worked at a home hospice agency and an assisted living facility as well as personal elder care giver.  She worked multiple jobs sometimes to pay bills at the beloved studio the best she could and that was a struggle for her but she managed to not complain and do the best she could honestly. She moved and rented several places and the studio moved as well. "As long as I was playing music and the bills got paid it didn't matter I was happy doing what I was supposed to be doing." Melanie recalled. Melanie was the type of person who never complained and told only a very select few about her difficult times, no food, lights being cut off at home, losing her home to repossession. She instead, if she felt like someone else had it worse than her own situation she would do all she could to help out in any way she could even if it meant not having food for herself to help someone else. "I knew did take advantage of me but I regret nothing I ever did to try to help them out because that's what we're supposed to do with a giving heart it doesn't matter how hard their heart was I did what I felt like I needed to do." Melanie was a very private person and didn't share her struggles with anyone at all except for a very select few she trusted.  She had many friends but would never burden with anything negative or sorrowful even if it meant carrying it to her grave. "Everyone has problems and some have it way worse than I do". Melanie recalled. Melanie knew after her bout with Bells Palsy she really needed to see a doctor but out of fear of doctors, no insurance and nearly destitute she kept working and taking on as many jobs as she could only going to urgent care facilities as she could afford it. 
In December 2013 during a Christmas show Melanie became ill on stage with her vision "I saw nothing but z's and couldn't see my chart at all, I thought I was going to pass out." She was quietly taken off stage and after feeling a little better returned and completed the show. In February 2009 after a recording session after months of urging her to get to a doctor by Dianne, Crissy, Rocky,  and Robin she became suddenly violently ill. "I remember calling you Crissy and saying can you please come and get me something is wrong I'm dying on the inside, then I called Dianne and asked her to pray for me." Robin and Crissy left work picked her up and got her to the hospital where Crissy was a nurse at and she spent the next many days recovering and having multiple tests done. She demanded that no one tell what was wrong with her and swore Dianne, Robin and Crissy to say nothing about it. "It's my own business what I do and no one else's, I'm grown and I am perfectly capable of making my own decisions, I'm not crazy." Melanie recalled. Melanie chose to keep keep her illness to herself and tell only that she had suffered from a blood clot but was recovering and doing well. She was urged to let others know whom had called and asked about her condition but she declined. However, a simple blood clot issues was not the case when the final testing results came in. The doctors gave Melanie the option to go to a rehab facility where she could recover and get stronger but having no medical insurance and virtually penniless she declined.The doctors were not satisfied with her declination of treatment and urged her to get further care. "I looked at Robin and said I'd like to go home with you because you are a doctor and Crissy is my nurse can I do that?" Melanie stated. The doctors agreed to allow her to go stay with Robin for the duration of her long painful rehabilitation. "I was right where I wanted to be with the ones I needed to be with and I knew them being my best friends they would do what I wanted just like I wanted so I did just that and I'm glad I did." Melanie stated. 
Melanie was taken to weekly doctor appointments and physical therapy three times a week by Crissy because she could not drive for several weeks. "I was so tired but I was so grateful that they did as I asked and helped me help myself." A phone call came in when they were sitting in bank parking lot after Robin, Crissy and her husband Chris were helping her pay bills, and 3 months of unpaid rent to the old studio,  she was given some very discouraging news from a test she had been waiting to hear from by an Oncologist. " All I could think about was what in the world was I going to do and where do I go to get help now?" Melanie recalled. After a couple weeks of healing and research by her family doctor, Crissy and Robin they found the one specialist who had pretty much written the book about her rare cancer diagnosis and they got an appointment at UNC Chapel Hill. "I was so scared during my first appointment not knowing much about polycythemia vera or the very rare aggressive form of Janus Kinase Jak2 disease I had." "I was so grateful to meet Dr. Moll, nurse Jori and his team at Lineberger's cancer center and all the nurses and doctors that would help me at UNC." She would endure multiple trips per week to UNC Chapel Hill and she also happily decided to sign up to the Genetics Study clinic  because she felt she could help others by learning more about her rare conditions. She told no one about how sick she was and she kept her secret among the ones she wanted to know.  " I didn't want anyone to feel sorry for me or have them think I was crazy and couldn't make decisions for myself.  I didn't want a bunch of rumors to be spread about me either or having others feel that they had ownership of me either, I'm doing exactly what I feel like I need to do to get better." Melanie stated. She did all the suggested treatments the team of doctors prescribed one which included her to get 600cc's of blood taken out of her body along with fluids, injections and medication every month. "It's a big needle but it helps me have more good days so I'm fine with it." 
Melanie endured severe pain in her body from where multiple clots had damaged her major organs causing infarcts but rarely complained. She would lie in bed too weak to move but between Crissy, Robin, Chris, Rocky and Dianne she never was without 24 hour care.  Her body had created and produced large clots in her spleen, behind her heart, portal vein, lungs, messenteric venous system and her pancreas which did cause her to swell in her abdomen, suffer daily nausea and difficulty moving around. Her vision was worsening so she took extra care memorizing music for shows  and limiting her driving to short distances. "Between Crissy and her husband, Robin, Rocky and Dianne they take me where I need or want to go and we have a good time even if it is at the doctors office." There was no cure but treatments in the beginning were successful and she got stronger. Having no insurance and at this point no money to live on not being able to work UNC placed her on Charity Care.  Melanie took large amounts of blood thinners pills, and expensive injections along with  multiple medications to relieve swelling, pain and other symptoms caused by her terminal illnesses. "Once we had the last CMS show I had no intentions of giving up or quitting music until God tells me it's time to stop,I'm going to keep going and proving those who thought I would just stop wrong." Melanie continued her love for music.  After 8 months had passed staying with Robin recovering with the help of therapy, aids and select friends she chose of her own free will, she decided it was time for her to move to Wilson and start her life over in a town she had grown to love with people she wanted close by her. With the help of those she asked she moved to Wilson where the studio had relocated to in the historic district she was so fond of. She along with her best friend Crissy began teaching soon after the open house of the brand new studio. "I am so grateful to Robin and Crissy and her family as well as Dianne, Vicky, Tom, Steve and his family  they have stuck right by me through thick and thin and never once complained when I said it was my private business leave it to me."  "I didn't have to worry about not having food anymore, or having my lights cut off anymore or worrying about how I was going to pay my bills at the studio or at home with no income because Crissy, Robin and Dianne took good care of me and they know I would have done the same for them if they were in my situation some how some way." Melanie recalled. "They are my sisters and brothers and have done everything I asked of them and so much more that no one could ever understand, you don't have to be blood kin to be family because sometimes you get to pick and God will put people in your path that will be good to you. It doesn't mean I love my blood kin any less." Melanie said. "Sometimes you have to walk away from some people because they are too busy finding faults in what I needed to do for me while I was busy overlooking theirs." Melanie sadly stated. 
Melanie travelled to Nashville,TN and several other places on her "bucket list" before she was too sick to travel any longer visiting with cousin Sherrie. In March of 2016 Melanie had mentioned she was having some unusual lower stomach pains so her team of doctors set her up for some additional testing. After Crissy and Melanie had gotten back just in time for rehearsals for an upcoming 70's show she received an urgent phone call from Dr. Soper. " I don't know how I managed to get through that rehearsal with the band but I got through it and then I cried all night long." Melanie was diagnosed with cervical cancer stage 1 and needed a major operation as soon as possible. After the show was completed the next week in late April Crissy took Melanie to UNC Chapel Hill where she underwent a grueling abdominal surgery that lasted several hours. "I gave Crissy a list of people I wanted her to call to let them know how it went and that I was ok and not to waste gas to come all way up there I was in good hands." Melanie stated.  Recovery was difficult because of her weak condition but the surgery was successful. Not only did she have cervical cancer but it had spread into her uterus and was headed to her ovaries so a radical hysterectomy was warranted with removal and biopsy of lymph nodes to prevent further spreading. Melanie once again recovered at Robin's house with Dianne, Crissy, Rocky, Chris and Vickie taking shifts in her care over several weeks. Melanie recovered well from the surgery and appeared to be getting stronger again. "I felt better having all that out of me". She said.
In January of 2017 Melanie began a rapid decline in health after the Motown show. She pressed on and didn't complain to anyone about it. After performing in the Monitors 60th anniversary in early April she knew something was very wrong. " Have you ever had the feeling that you just knew you won't gonna live to be very old?" "I know I'm not going to be here much longer and I'm so sorry to leave ya'll so soon but I'm too tired now to keep fighting this stuff." Melanie said. Melanie had written down personal notes and information she only wanted her pastor to have. Melanie had planned out everything she wanted for her own funeral plans and made it understood as to what her specific wishes were afterwards. On May 10th Melanie had a broken tooth extracted and she seemed to get better. On May 11th 2017 she went into the studio with Robin and Crissy and recorded a final song that meant so much to her about how she felt in hard times and dealing with difficult situations, difficult family and people who hurt her and took advantage of her, but was forgiving, praying to let God deal with it and them because she was done. On May 12th 2017 she called Dianne, Crissy and Robin to take her to the hospital she was violently ill. Since she had been through so much it seemed to be routine like all the other times she got weak and needed hospitalization. She was transported by van but an ambulance had to be called to meet them and take her to the hospital. 
Melanie's condition worsened but she fought as hard as she could. She made sure everyone knew how much she loved them and phone calls were made at her request to beckon certain loved ones, family, friends and people she had asked to come visit her before she worsened further. Her church family brought flowers and so many people prayed over her. Melanie believed in prayer.  She asked for prayers and we prayed with her laying our hands on her. She told the nurses she loved them in the Lord and they loved her right back. Melanie was easy to love.  She knew she was dying she told us even when we didn't want to hear her say the words. We begged for her to fight and to appease us she said she would keep trying.  She was in severe pain due to a massive bowel obstruction caused by a massive newly formed blood clot. She was transferred to UNC Chapel Hill ICU ward May 16th on Tuesday at 11:30pm. For 2 days it appeared she was getting better and her blockage was resolving. On May 19th 2007 she said "Crissy go home to your family, I'm going to get well now that I'm here, you've not left since I got to the hospital 11 days ago please go rest some for me." Melanie begged. At 5:00 am May 20th 2017 Melanie called Crissy at home and said "I'm so sorry I'm sick I'm dying something just burst and I'm in terrible pain but it's ok I know I'm going to be with Jesus, can you come see me one more time and call Dianne & Robin for me?." After talking frantically on the phone for an hour trying to get to UNC, Melanie called Dianne then Robin. At 8:00am Crissy was speeding down the highway to get to UNC Chapel Hill Melanie called Crissy and said "The doctors are in here now they say I need emergency surgery because my intestines have ruptured and I'm going to let them operate on me are you almost here?"  Crissy begged her to stay on the phone as she was 30 minutes away and driving erratically. "If I die it's ok I'm ok and you're going to be ok and so is Dianne and Robin and everyone else, I will make sure ya'll are going to be ok,  Oh and I saw Aunt Dee and she's ok too." Melanie said.  Dr. Samples took her cell phone away and spoke to Crissy until she could make it to the hospital. 
Once the pastor, Dianne, Robin,Rocky, Crissy, Mardell and Steve were at the hospital the news was critical and she was moved to the Surgical Intensive Care Unit. Dianne began making phone calls to let others know how sick she was at Melanie's prior request. They were unable to repair her intestines and had to remove several inches but they were still hopeful. Melanie opened her eyes and wiggled her toes and blinked and patted our hands. She was a fighter and has said she wanted to try everything possible to help her survive and every possible medical measure was taken to help her with no expense spared. She got the best chief of trauma surgeons and a great team to work on her.  She had a second major surgery to repair her intestines on May 21st which had garnered  some hope but still they were not able to fix her and she was left open. Melanie's last surgical attempt was May 22nd at 7:30am which proved unsuccessful after hours of tears, prayers by the doctors, nursing staff and those with her.  Melanie's body had refused further treatment and her disease process had claimed all of her intestines, stomach and had spread to her esophagus almost overnight. She was suffering from massive clots in her lungs and once all medical assistance from her wonderful team of doctors had been unsuccessful at 10:15am, her team of doctors could do nothing else to help her physical body. The entire team of doctors, surgical team, staff and everyone who had worked on her or had gotten to know her since the beginning came to her room to be with her one more time because she was so special to each one of them. On May 22, 2017 at 2:52 pm surrounded by family and friends while waiting on others to arrive, she peacefully passed away as our prayers for her comfort and transition to Heaven were answered.  She took her last breath and smiled sweetly to all of us and through closed metal mini blinds on a rainy dull day a single bright ray of light shone on her face for all of us to see in that room.  The shadow of death passed over her and rose up the wall as we all watched it touched the clock.  Every physician who treated her weeped as we all did to lose such a precious gifted person who touched many lives.  A non selfish, very private loving, giving friend, sister and family member left this world for a better home to suffer no more. She was honest and loved with her whole heart and she will never be forgotten but always remembered and honored in a positive way for all the wonderful things she brought to the music community over 38 years of her life. She will be respected and loved until we meet her again on the other side. Your music legacy will always be good and live through those whom she helped in some way during her short life on earth.
The Last Song She Co-Wrote and Played
All pictures are the property belonging to and taken by Crissy O. All have been logged and tagged with copyrights. Any attempt to use any photograph will result in legal action. Written permission to use and credit photos may be requested but not guaranteed use by sending the request to 123 S. Goldsboro St. Wilson, NC 27893